The popularity of micro mobility modes of transportation, including e-scooters and e-bikes, is now challenging transportation agencies with how to plan, design, and operate our roadways to accommodate the diverse set of road users safely, particularly in urban, college, and suburban locations.
While e-scooters provide multiple benefits, including affordability, convenience for users, and reduced vehicle emissions and parking demand, they can also create challenging safety issues for both the scooter user and other road-users. The number of scooter-related emergency room visits grew nearly 450% in the U.S. between 2017 and 2021, according to the U.S. Consumer Product Safety Commission.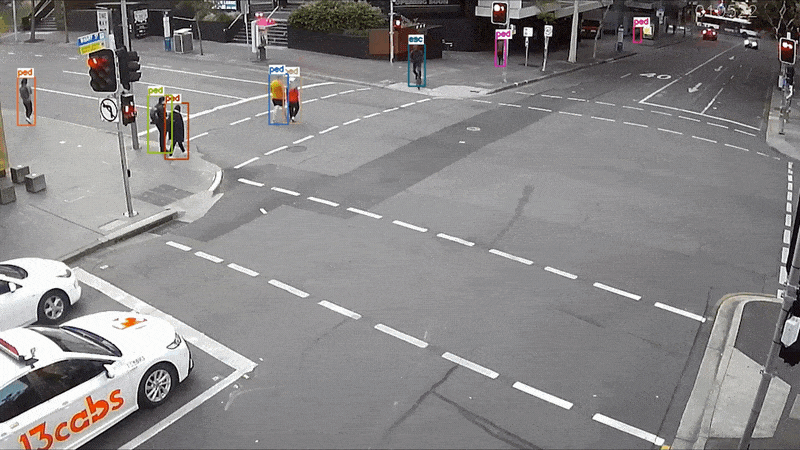 There are very few "rules of the road" and evidence-based data sets that help agencies govern these modes of transportation in terms of noteworthy practices for planning, design, and operations.

Computer vision analytics using video data from cameras or LiDAR can provide empirical evidence for transportation professionals to understand how these modes of transportation impact safety and operations. Capturing data, including multimodal counts, turning movements, speeds, traffic control and spatial compliance, speeds, and near-miss conflicts between e-scooters and other road-users, provides the type of information that can improve decision-making and policy setting, especially in these mixed user environments.
Advanced Mobility Analytics Group (AMAG) is unique in that our software solutions can distinguish between e-scooters and other road users, including bicyclists. Our solutions have been used for short-term safety studies to understand the risks associated with scooter users at intersections, mid-block crossings, school zones, shared pathways, bike lanes, or other sites that may have higher rates of micro mobility users. In addition, AMAG has the ability to conduct before-after evaluations of improvements (such as Complete Streets improvements) that were put in place to improve safety for e-scooters and other road users.
Contact AMAG to deliver safer roads for micro mobility users.