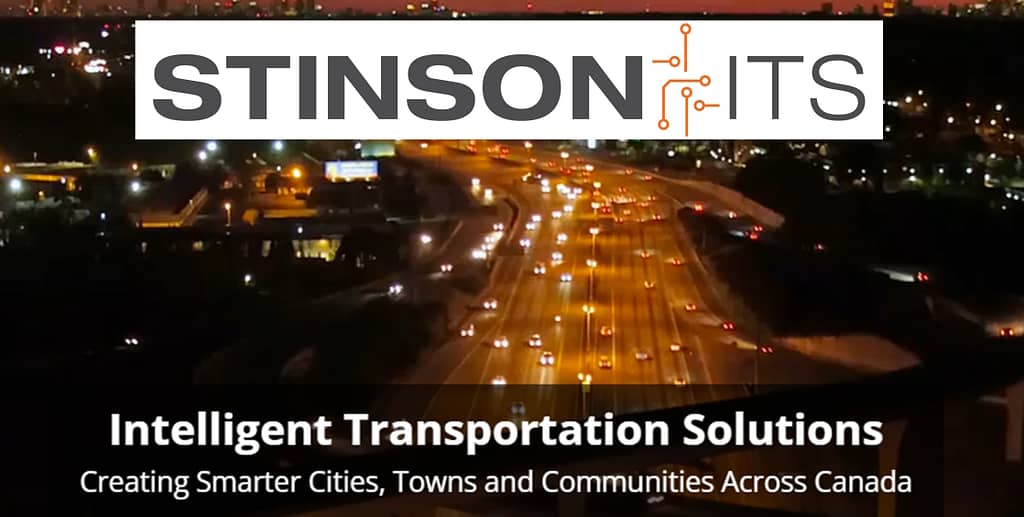 Advanced Mobility Analytics Group (AMAG) and Stinson ITS, a leading provider, integrator and manufacturer of intelligent transportation systems are excited to announce an exclusive distribution partnership. Under this partnership, Stinson ITS will become the sole distributor of AMAG's cutting edge solutions in Canada. The collaboration will focus on AMAG's Smart Operations and Safety solutions proven to save lives. The partnership represents a step toward creating safer roads across Canada.
By leveraging AMAG's real-time conflict analysis technology, cities and provinces across Canada will reduce crashes and save lives
Every year, millions of lives are affected by traffic crashes, highlighting the critical need for proactive methods for improving traffic safety. AMAG's AI-powered, real-time conflict analysis technology is at the forefront of crash prevention, enabling transportation authorities to identify conflicts and hazards before crashes occur. AMAG empowers decision-makers to make data-driven interventions and prioritize safety. Stinson ITS will leverage its extensive network and industry experience to ensure that Canadian cities have access to this life-saving technology.
Stinson ITS will focus on AMAG's SMART OPERATIONS and SMART SAFETY to deliver safer and smarter Canadian cities and provinces. 
Examines near-miss patterns, finds traffic behavior trends, evaluates the safety impacts of innovative treatments, and provides insights into the likelihood and contributing factors of crashes at intersections, roundabouts, school zones, work zones, etc., making roads safer for everyone. 
Measures and collects real-time road-user data on a wide range of high-risk events and operational conditions, enabling traffic control management system operators and stakeholders as well as connected vehicle systems can automatically improve road user safety & operations. 
The SMART suite of products is powered by the AWS cloud. AMAG has created a serverless architecture using Amazon S3, AWS Lambdas and Amazon DynamoDB. Parallel batch processing of data is orchestrated with AWS Batch and computer-vision at the edge is provided by AWS Panorama.
Stinson ITS and AMAG look to future safety gains for Canadian Customers
"Our collaboration with AMAG marks a significant milestone in our mission to enhance traffic safety", said Michael McGuire, President of Stinson ITS. "AMAG's real-time conflict analysis technology is a game-changer in crash prevention. We are excited to combine our expertise with AMAG's technology to revolutionize traffic safety nationwide."
"AMAG is thrilled to partner with Stinson ITS as the exclusive distributor of our conflict analysis solutions in Canada", said Simon Washington, CEO and Co-founder of AMAG. "Their deep industry knowledge, ability to integrate technical solutions for their customers, and dedication to road safety make them the perfect partner to bring our innovative technology to transportation authorities across the country. Together we will have a significant impact on traffic safety".
Stinson ITS is a distributor, manufacturer, and system integrator of Intelligent Transportation Systems, specializing in turn-key solutions that optimize traffic management, enhance traffic safety, and improve sustainability. With a comprehensive portfolio of cutting-edge technologies, Stinson ITS is dedicated to creating smarter transportation networks that reduce congestion, save lives, & mitigate environmental harm. Our commitment to saving lives through innovation positions us as a trusted leader in the industry, driving positive changes in the way we navigate our roads.

For more info about Stinson ITS, visit https://stinsonits.ca/
For more info about AMAG, visit https://amagroup.io/