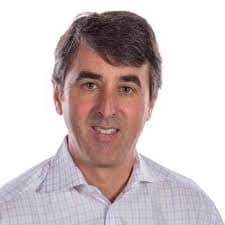 Brisbane Queensland, Australia, 9th May 2022, Advanced Mobility Analytics Group is pleased to announce that Roger Brook is joining the AMAG team to complement our North American sales team.  Over the last several years Roger has been working closely with both Civil Engineering firms and Departments of Transportation teams across North America to both explore and demonstrate to the professional community the significant and transformative benefits and value that video analytics can bring to improve the management, operations, and planning of transport networks.
'I am extremely excited to have Roger join AMAG, with his deep, local and regional knowledge of video and LiDAR analytics and connections into our industry, he will bring an expanded energy to help us support the growing demand for the AMAG SMART Platform and associated Safety, Survey, Operations, Pavement, and Infrastructure products across North America.' stated AMAG CEO Simon Washington.
Roger Brook officially started with AMAG on May 2nd, 2022, and is contactable on roger@amagroup.io
About AMAG
Advanced Mobility Analytics Group Pty Ltd (AMAG) aims to be the world leading provider of predictive Transport analytics around the globe, addressing current and future planning, management, and operations challenges faced by governments.  AMAG's SMART Platform offers an enterprise solution for governments, applying analytics to deliver actionable insights across safety, operations, planning, asset management and planning, and pavements. AMAG's Software-as-a-Service Platform delivers both diagnostic and real-time analytics capabilities, delivers expert systems for decision-support, enables unlimited access to customer data and insights, and is designed by domain experts across safety, operations, and infrastructure to deliver unparalleled reliability, precision, and insights.
To deliver the best Enterprise SaaS Solution to departments of transport, AMAG is partnering with the absolute best technology providers and engineering consultancy service providers across the globe.  Find out more https://amagroup.io
Media Contact:
Darren Needham-Walker
CMO
Email:  darren@amagroup.io
Telephone:   +61(0) 432 260 873