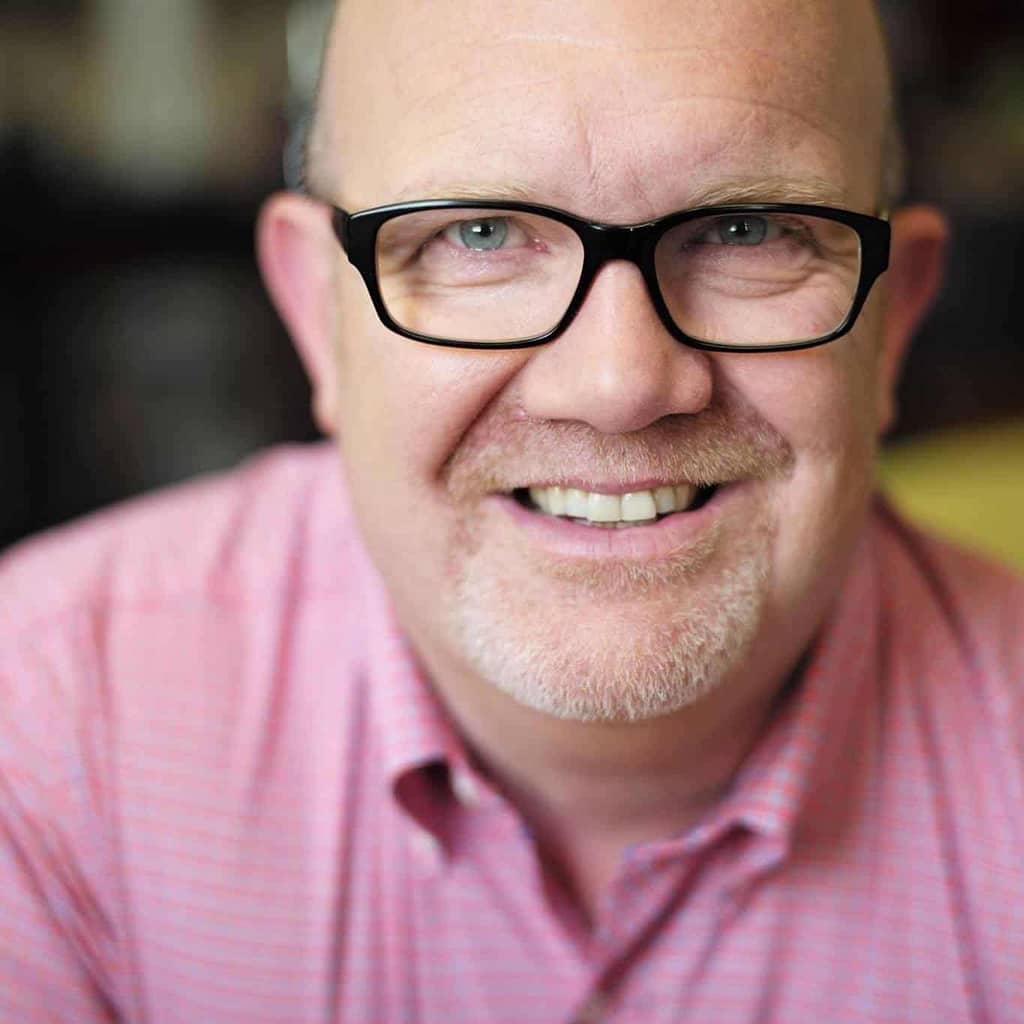 'As we move into the next stage of our company's evolution I believe we needed to make a strategic appointment of a Chief Marketing Officer,' stated Dr. Simon Washington, CEO & Founder of AMAG a world leader in predictive analytics in the Transport sector, through the innovative application of AI/MI and Vision Analytics at scale.  'And after an extensive search, I can announce that Darren Needham-Walker will join us, effective September 1st, bringing 20+ years of global technology sector experience to my executive team,' Washington added.
'From my first engagement with AMAG, and subsequent discussions with all three founders, I found they were bonded by a common vision, but most appealing to me was how it was based on a clear and unwavering purpose, to do good for humanity through the application of AI/MI to the transportation sector.' Explained Darren Needham-Walker, newly appointed CMO of AMAG. 
Needham-Walker has a long history in senior leadership roles such as ANZ CMO at HP in Sydney, Global Senior Director – HP based in the USA, also working across Lenovo and IBM, and most recently with TechnologyOne also based in Brisbane.
'I am excited to work with Simon and the AMAG team to deliver the SaaS SMART Platform to the global marketplace, where we will have a substantial impact on communities and society, as we transform the transportation sector, to build smarter and safer cities.
The OCED1 reported that in 2019 alone, $192B was spent globally on road infrastructure projects. And In June this year, the World Health Organisation2 estimated that over 1.3 million lives are tragically lost on our global road network annually, and the cost of road incidents impacts most countries' GDP by as much as 3%.
Through the application of AMAG SMART solutions, we can save lives and improve operational infrastructure efficiencies in partnership with engineering partners and transport departments globally. Our road networks are changing in both volume and usage to more than passenger vehicles, such as buses, trucks, vans not to mention pedestrians, bicycles. motorcycles, all of which our platform individually identifies and takes into consideration.' Needham-Walker expanded.
'Darren's energy, passion, and reputation for excellence make him a great fit to our company. He will have end-to-end accountability for Marketing and Communications, including Brand, Product Marketing & Partnerships, and Demand Generation on a global level. He will also support me and the team on defining strategies that will underpin growth opportunities.' Concluded Dr. Washington.
Advanced Mobility Analytics Group Pty Ltd (AMAG) aims to be the world-leading provider for proactive road safety analytics and management, applying more than 70+ years of cumulative road safety knowledge to develop a comprehensive road safety management suite of modules. Using Video Analytics, Artificial Intelligence (AI), Deep Learning, and  Advanced Econometrics, AMAG has solved the challenge of predictive analytics for road safety, and during the past decade the founders have proven the methodology and technology through research, refinement, testing, and validation with 23 cities across 8  countries. 
AMAG is focused on what we do best, road operational and safety insights through the best analytics solutions, developed by the best people. To deliver the best end-to-end SaaS  Solution to road safety practitioners, we are partnering with the absolute best technology providers and engineering consultancy service providers across the globe. 
AMAG is headquartered in Brisbane, Queensland, and was founded in 2019.  Find out more https://amagroup.io
Media Enquires: media@amagroup.io 
Media Contact: 
Darren Needham-Walker
CMO
Email: darren@amagroup.io 
Telephone: +61(0) 432 260 873 
LinkedIn Profile: linkedin.com/in/darrennw 
Reference: