Advanced Mobility Analytics Group Pty Ltd (AMAG) aims to be the world leading digital platform provider for proactive road safety analytics and management, applying more than 70+ years of cumulative road safety knowledge to develop a comprehensive road safety management suite of modules.
The founders of AMAG have solved the challenge of predictive analytics for road safety, and during the past decade have proven the methodology and technology through research, refinement, testing, and validation with 23 cities across 8 countries.
Recent contributions by AMAG Founders
Accident Analysis and Prevention
Are the causes of crash risk transferable across regions, states, or nations? Can general knowledge of crash risk causes be applied to learn about crash risk at a particular location? This paper by AMAG founders examines the transferability of crash prediction models across regions and proposes a Bayesian model for making strong crash predictions.
Transportation Research Part C
When and where are traffic conflicts reliable predictors of crashes? AMAG founders shows that traffic conflicts extracted using their video analytics can accurately represent crash risk at signalized intersections, which are fraught with complexity and caused by a multitude of behavioural, engineering, and unobserved spatial factors. 
Statistical and Econometric Methods for Transportation Data Analysis
This graduate level textbook, in its third edition, covers a variety of topics related to the modelling of transport related data. It has been in circulation now for more than 10 years and has been adopted in classrooms in over 20 countries. This latest version has added a number of complex econometric models to better understand and model road safety data, among other data sources.
BSci, MSci, and PhD in Civil Engineering

25 years+ in road safety

Honours & Awards: Top academic Field Leader in Transport across Australia, numerous TRB Best Paper Awards in road safety: 2016, 2012, 2009 (x2); Most cited technical papers AAP 2010, 2015 (x2); Thomas Fitch Roland Best Paper Prize; ENO Foundation Leadership Fellow.


Co-authored 150+ peer-reviewed articles, 3

rd

edition textbook adopted in 20+ countries and  2 edited books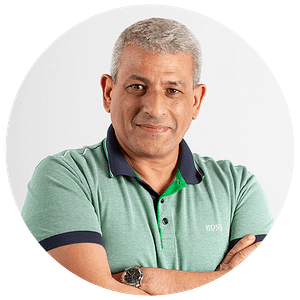 Distinguished professor and a Canada Research Chair of Transportation Safety and Advanced Mobility at the University of British Columbia.
Honours & Awards: Sandford Fleming Award from the Canadian Society of Civil Engineering (2009); Wilbur Smith Distinguished Transportation Educator Award from the Institute of Transportation Engineers (2011); Prince Michael International Road Safety Award (2015); and Centennial Road Safety Award (2014).


Fellow of the Engineering Institute of Canada, the Canadian Academy of Engineering, and the Canadian Society for Civil Engineering

Author or co-author of more than 350 journal and conference papers.
Professor of Transportation Engineering at Queensland University of Technology (QUT)
BSc (Civil Engineering), PhD (Transport Engineering), and specialist in econometrics and artificial intelligence applications in traffic safety
Delivered more than 20 research projects (worth over $3 Million) on road safety with research funding from the public and industry sectors
Co-authored 120+ peer-reviewed research articles, and Serving as Editor of top-tier journals in Transportation
20+ years in technology & entertainment industries

2+ decades senior management positions in world leading interactive entertainment companies: Electronic Arts (EA Sports), Sega and KIXEYE

Key involvement in several successful global startups
20+ years of global technology sector experience
Dynamic and accomplished thought leader and transformative marketing professional
Speaker, Mentor and Advisor
BSc (Civil Engineering), PhD (Transport Engineering), and specialist in econometrics and artificial intelligence applications in traffic safety
Publications, including conference papers, have been cited more than 3400 times
Papers published in journals such as Analytic Methods in Accident Research, Accident Analysis & Prevention, Safety Science, and Transportation Research Record.
Leadership/management roles as Director (UCB) of Safety Transportation Research and Education Centre, UC Berkeley and Head of Civil Engineering, University of Queensland

Technical papers cited 10,000+ times.

Managed more than $20M in research expenditure during career.
Vice President, Engineering
Microsoft Certified Technology Specialist

14+ as Software Engineer and Solution Architect in small and large enterprise companies

Produced software and enterprise SAAS applications used by millions globally: UK government, Lafarge Asia, Telenor, Orascom, Virgin Australia, TechnologyOne

Hands-on, pragmatic architect, taking pride in solving difficult business and technical problems.
Vice President, Operations
10+ years of experience developing SaaS products built on ML and AI

Led Conversica's engineering and development to create  award-winning sales automation platform

Bootstrapped start-up through Series A and B

Facilitated development of the Intelligens.ai platform in Latin America as a board member (acquired Jan 18')

Provides technical and organizational leadership on board/C-level positions
General Manager (North America) and Senior Road Safety Engineer
B.Eng., Civil Engineering

M.A.Sc., Transportation Engineering

Practicing road safety engineer and researcher for 23 years

Involved in multiple projects conducting fundamental research for AASHTO's Highway Safety Manual

Member of Transportation Research Board Committee on Safety Data, Analysis and Evaluation
Dr Karim El-Basyouny, PhD
Senior Road Safety Engineer and LiDAR Product Advisor
Associate Professor and Urban Traffic Safety Research Chair at the University of Alberta

Research Chair and road safety expert for City of Edmonton

2020 Canadian ITS R&D/Innovation Award by ITS Canada

PhD Civil Engineering, Transportation Engineering



AMAG Technical Development Team
Niloofar (Marzieh) Aliakbarzadeh
Computer Vision/AI Engineer and Manager
BSci, Software Engineering

Experience in video analytics and traffic data insight development

Advanced programming skills in MATLAB, Python, and C++

AI-based techniques for faster and more efficient video and data analytics
PhD in Econometrics

Application of machine learning and AI models 

8+ years of experience in statistical modelling and forecasting

Advanced programing skills in Python and R

Developed various competitive models for forecasting quantities electricity demand & traffic volume
Road Safety Engineer | Scientific Researcher
BSci, Civil Engineering

MTech, Engineering of Infrastructure and Disaster Mitigation

7+ years multiple safety modelling, analysis & design engineering projects

Qualified Road Safety Auditor; 2000+ km of roads and highways

Led several major projects (USD $3.3M)

Recipient of Australian Endeavour Postgraduate scholarship
Senior Full Stack Engineer
BE(Computer Eng.), 10+ years multinational Software Development experience as a full stack developer
Developed banking and finance applications, vehicle tracking systems, fire ant management applications, manufacturer production test applications, event management systems, fleet tracking systems, etc.
Experience working with a variety of organizations: J.J. Richards& Sons, Fern Software, Biosecurity Queensland Control Center, Certain Software, NOJA Switchgear, Navman
Computer Vision/AI Engineer
PhD Researcher in Robotic Vision at Queensland University of Technology

BSc and MSc in Computer Science and Engineering

Experienced in machine learning and deep learning

5+ years of software development experience in multiple organizations
BSc in Computer Science and Engineering
4+ years of experience in software development
Extensive experience with ReactJS and NodeJS
Experience in building end-to-end product
B.Eng Hons (Software)

Experience working as a DevOps Engineer in the startup space

Designed and deployed machine-learning microservices

Knowledge of Docker/Kubernetes, Python Development and Google Cloud Platform

Experience deploying CI/CD pipelines with Jenkins
Video Analytics Engineering Intern
2 years' experience in software engineering
Student at the University of Queensland: B. (Software) Engineering (Honours), B. Economics (Econometrics)
Programming skills in Python, R, MATLAB, C
Experience in machine learning techniques
BE(Hons), Civil Engineering
BInfTech, Software Information Systems
Most Outstanding Student in Transport Engineering, UQ 2020
Dean's Commendation for Academic Excellence (x4)
Programming experience in Java, Python, SQL
Master of Information Systems from University of Melbourne
Experienced Software Development Engineer
Client-facing IT Support roles in fortune 500 similar companies such as Chevron, BHP, WesTrac, and AMP
MInfTech, Software Architecture from QUT (Queensland University of Technology)
Critical thinking problem solver who wants to make a positive impact on everyone's life with his knowledge and skills
Extensive experience in developing mobile-optimised and responsive web apps
Bachelor of Arts (Honours)
Senior Administrator/ Executive Support
Human Resources and Finance Administration,
Secretary to the AMAG Board